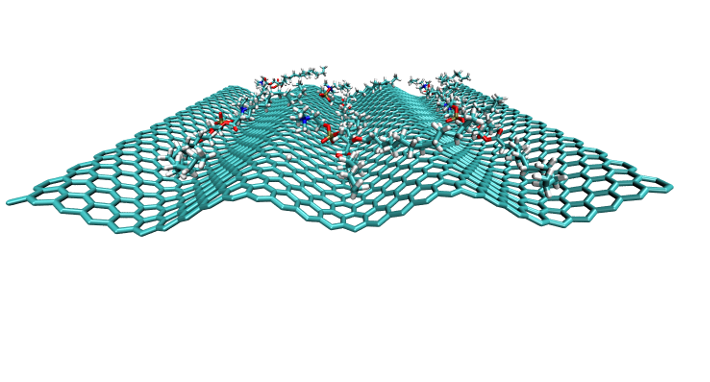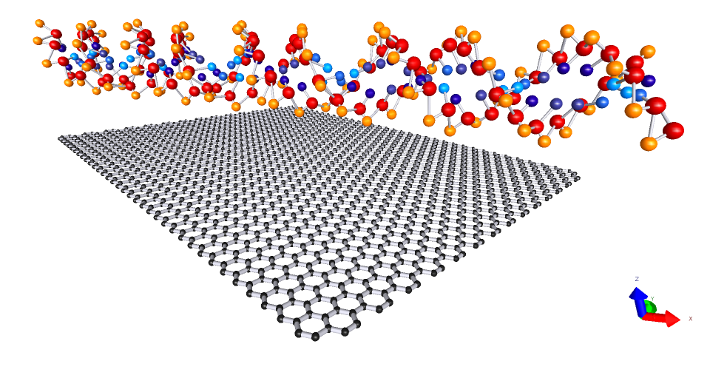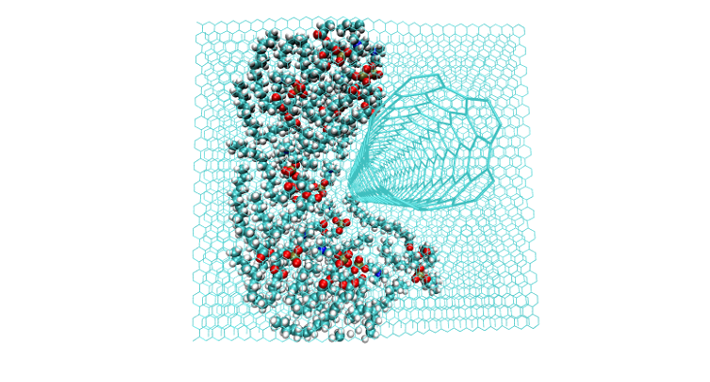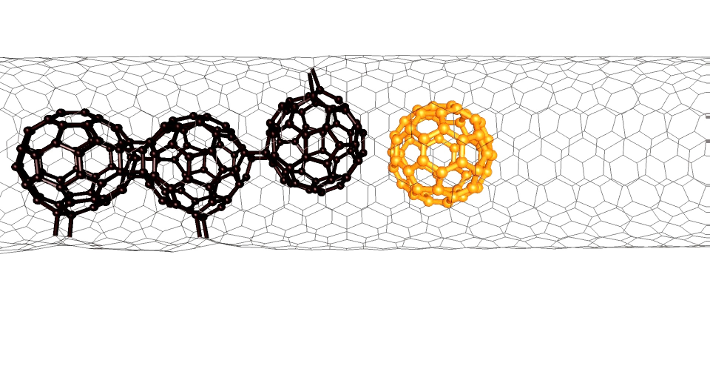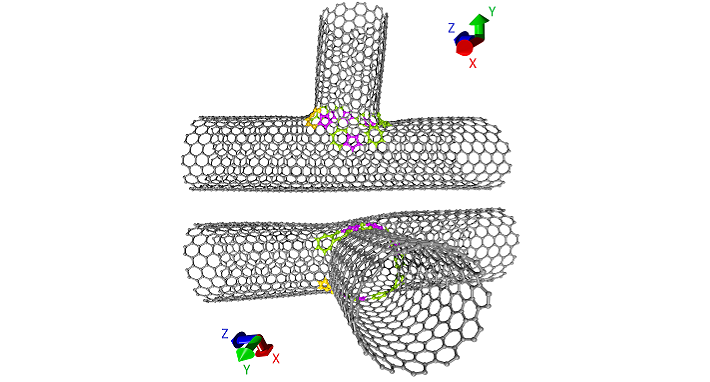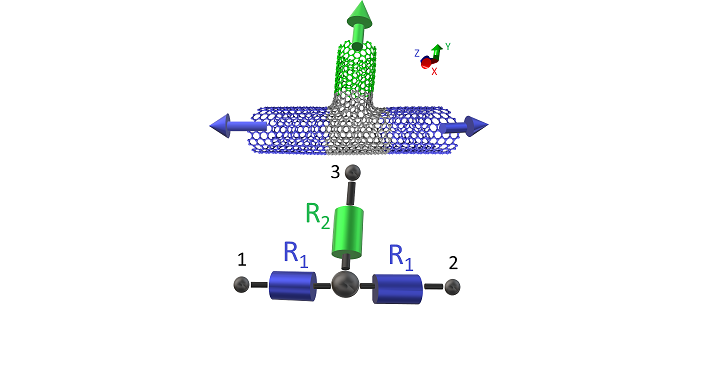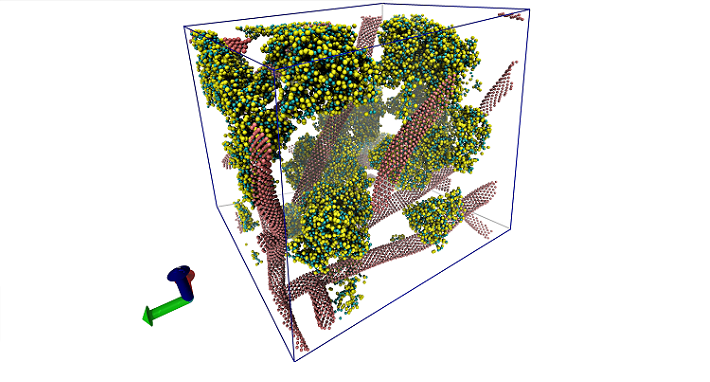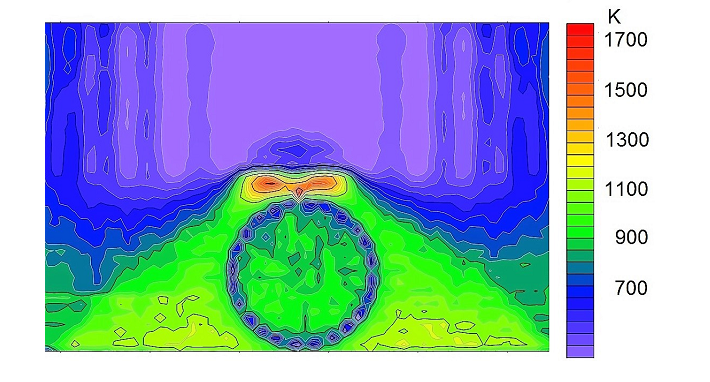 The Beginning of Cooperation between the Scientific Groups of Professor O.E.Glukhova and Dr. Haifei Zhan
The journal Nanomaterials published the results of the study of the torsion properties of carbon nanotube bundles by the AIREBO method in the LAMMPS software package. The study was performed in collaboration with members of the research team of Dr. Haifei Zhang (Zhejiang University, Hangzhou, China).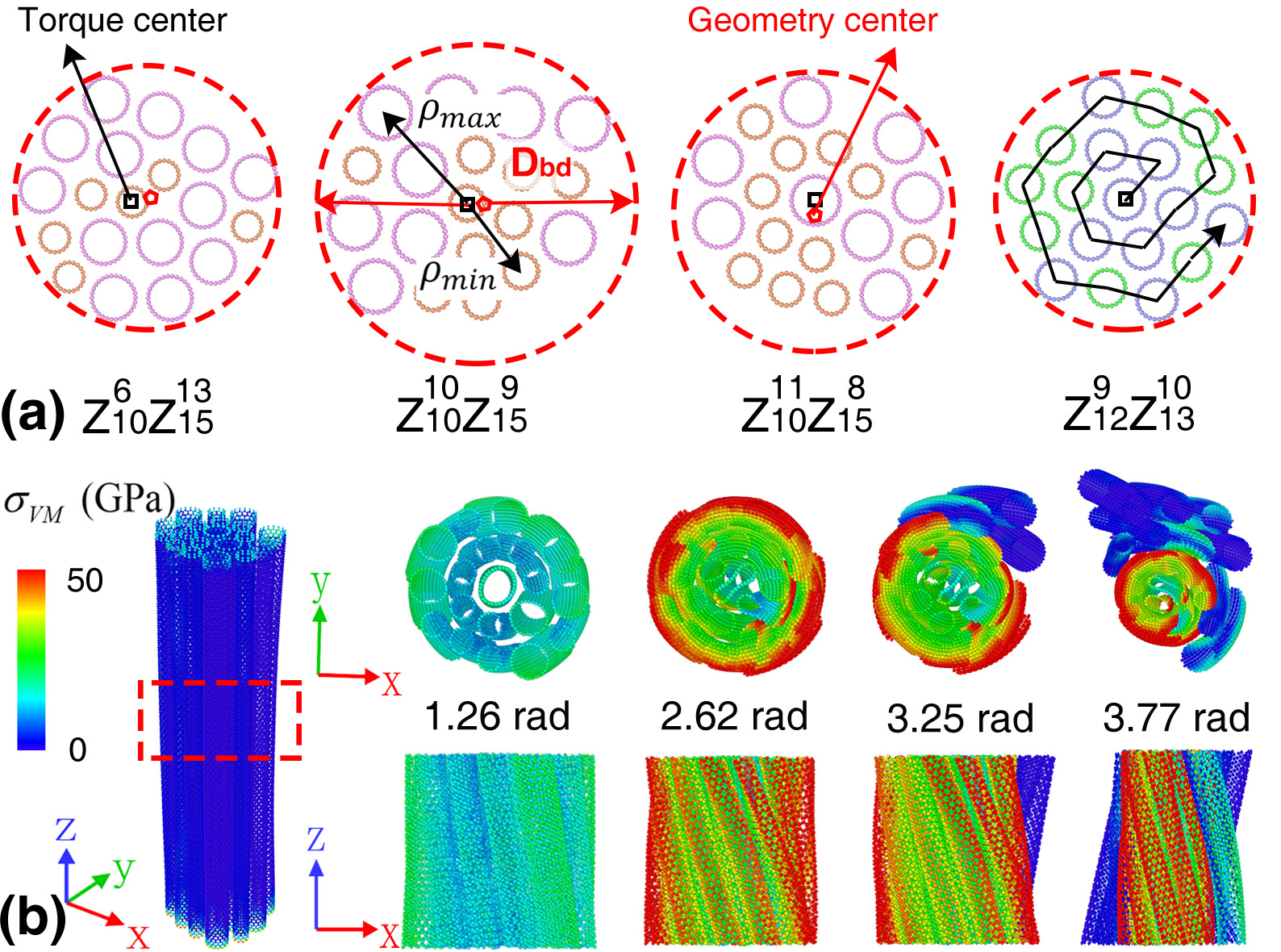 Received a certificate of registration of a computer program
The software product, developed at the Department of Radio Engineering and Electrodynamics and at the Department of Mathematical Modeling, received a certificate of state registration of a computer program.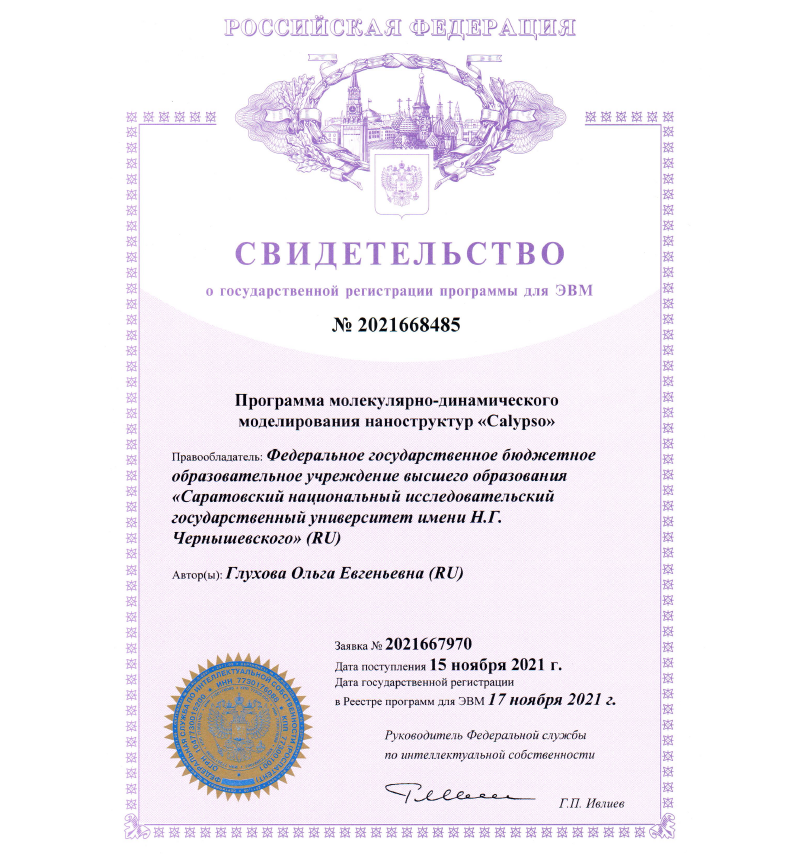 Modeling of process hydrogenation of graphene
Model of emitter of electromagnetic waves GHz / THz frequency range in carbon nanostructures